Episodes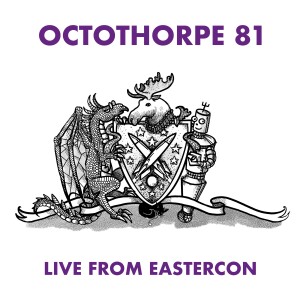 Thursday Apr 13, 2023
Thursday Apr 13, 2023
Alison, Liz, John and Alison are live from Conversation!
Please email your letters of comment to comment@octothorpecast.uk and tag @OctothorpeCast (on Twitter or on Mastodon) when you post about the show on social media.
Content warnings this episode: COVID
Picks:

John: Adrian Tchaikovsky
Alison: Plague
Liz: Nocebo (Netflix)

Credits

Cover art: "Conversation" by Sue Mason

Alt text: The dragon and robot from Conversation's logo, either side of a shield depicting two rockets with a moose head above it and a sleeping black cat below it. Text reads "Octothorpe 81: Live from Eastercon".