Episodes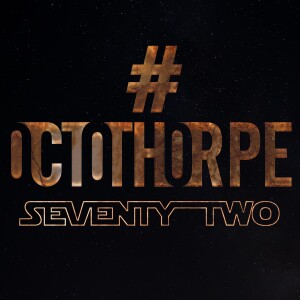 Thursday Dec 08, 2022
Thursday Dec 08, 2022
John isn't gambling, Alison isn't reading, and Liz doesn't care.
Please email your letters of comment to comment@octothorpecast.uk and tag @OctothorpeCast when you post about the show on social media.
Content warnings this episode: Capitalism (chapter 3)
Letters of comment

DC
Mark Plummer
Karen Schaffer
Curt Phillips
Christopher J Garcia

Credits

Cover art: Ictithirpe by Alison Scott

Alt text: The text "# Octothorpe" written in fonts that make it look like the Andor logo, and "Seventy Two" written in the Star Wars logo, in a golden colour on black.